Aviation Training
M2C Aerospace has a cadre of experienced professional training staff successful in helping both air traffic controllers and pilots receive the training necessary to become certified and licensed by the FAA.
For air traffic control training the process depends on which facility a person is assigned. There are three different kinds of facilities in the National Airspace System: airport towers, Terminal Radar Approach Control (TRACON) facilities, which handle the airspace in generally a 50-mile radius around airports, and the 21 Air Route Traffic Control Centers (ARTCC) that handle large sections of airspace across multiple states.
New hires are typically not placed at very busy airports or TRACONs. Most trainees hone their skills at less busy airports and move up with experience. However, ARTCCs have a different training process that is more conducive to new hires starting there and progressing successfully.
Regardless of where the trainee is in their career, M2C Aerospace applies a training approach utilizing high fidelity 3D air traffic control simulation to emulate the target facility and associated airspace in which the student is to become successfully certified.
M2C Aerospace is available to support all phases of ATC training, notably basic, rating, transitional, pre-on-the-job and on the job training. Once student controllers progress through these stages in their training, M2C Aerospace staff ensures each student's FAA facility checkout, at their designated operational position, will result in the desired certification.
Air Traffic Control (Military / Civilian)
ATC training includes the following areas —
Fundamentals of Air Traffic Control
Aerodrome Control
Basic Radar
Area Control Center Radar
Approach Control Radar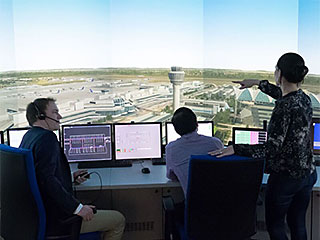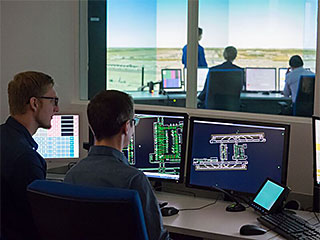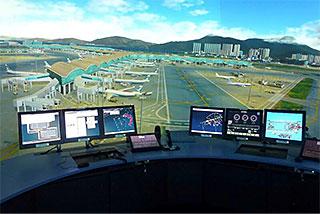 Civil, Commercial, and Military Pilot
M2C Aerospace specializes in providing personalized flight training to meet your needs. We offer ground schools, flight training, simulator training, and airline interview preparation. We have FAA approved professional instructors. We can get you through your private, instrument, and commercial training from start to finish. We will ensure that you'll get your rating in the shortest time possible.
As lifelong aviation enthusiasts and pilots ourselves, we take it to heart that pilots trust us to give them the right information. Our instructors are seasoned professionals who have logged thousands of hours of flying experience. Pilots of all abilities who train with us will have the instructor's expansive aviation knowledge and expertise at their fingertips. We care about all of our pilots and their training, and want to see each and every one of them enjoy a lifetime of flying. Most importantly, we want people who train with us to refer to us as friends, too.
Pilot training includes the following areas —
Ground School
Simulator
Flight Training Segments